Ad America Custom Sign Solution

Electrical – Outdoor – Indoor – Digital
Bonded and Licensed – CA Lic# 1053157
Illuminated Channel Letters with LED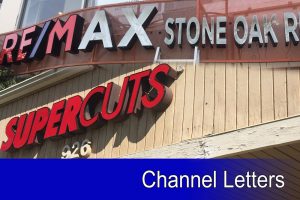 Illuminated face / front lit channel letters.  These are Ad America's most common channel letter type. Each channel letter is individually structured and has separate illumination, resulting in a professional and highly visible presentation.
Marquee Letters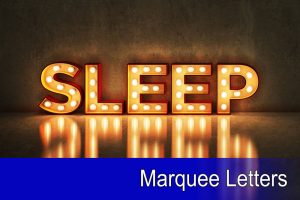 Marquee letters have been around for many generations. Originally, bulbs were big and bright and quickly captured everyone's attention. Ad America's new fashion long life LED lamps are now commonly used and can be created of popular fonts and shapes to get the best decorative effect. Marquee letters are suitable for outdoors, bars and cafes.
Light Box Signs
Light Boxes are common type of illuminated sign. Exterior lighted signs stand out, pure and simple. These lightboxes are great for storefront and building signage. They are constructed from steel or lightweight aluminum with powder-coat paint for superior color retention to prevent chipping and flaking. Ad America's light box signs are ideal for businesses and organizations.
Custom Shape and Routed Signs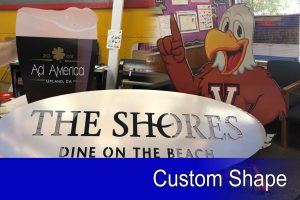 Ad America has the ability to make custom cut signage using CNC (computer numerical control) routing machines. The CNC router gives us the ability to make any shape. You choose the custom shape and we will cut and print your message.
Vehicle Wraps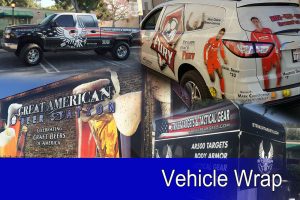 Ad America's graphic designers and installers make the process for your vehicle wrap simple. Our design team will work with your theme to reach your audience with amazing response.
Reverse / Backlit / Halo Lit Channel Letters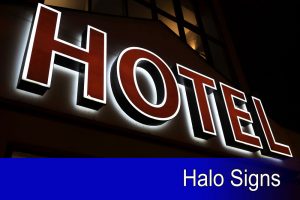 Ad America's Reverse/Backlit or "Halo" lit electric channel letters are a much different look than face/front lit channel letters.  Many people feel this effect gives them an elegant and classy look.  Halo letters do not illuminate on the face because the front/face is constructed from aluminum and the lighting is facing backwards toward the wall.  This light "floods" the wall behind the channel letter allowing the illumination to come out from behind and around the edges of the letters.  This is also often referred to as a "backlit or halo" effect.  The illumination is still constructed inside the letter.
LED Faux Neon Signs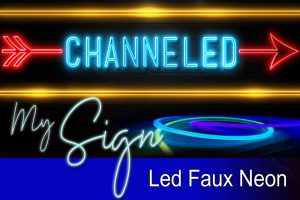 Ad America offers a wide variety of Neon looking signs fabricated with LEDs. It really looks like blown glass tubing, with all the varied light that comes with the refraction through the glass at different angles.
Stainless Steel Signs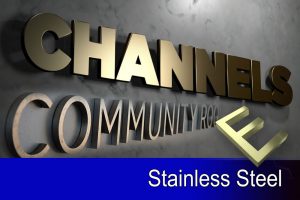 Stainless steel signs offer a modern look, with brushed or polished finishes and colors. We can waterjet cut stainless steel to create your sign. Ad America offers mounting options that includes spacers which allows stainless steel signs to "float" off the wall.
Window Graphics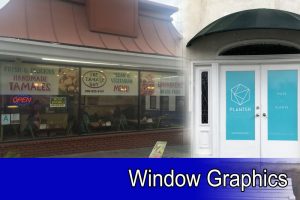 Ad America offers custom window graphics for advertising that grabs the attention of your customers. Perforated vinyl will display the graphic image on outside of the window and allows a clear view from inside.  Perforated or not, turn any window into a beautiful display with custom window decals.
Indoor Signs and Trade Show Graphics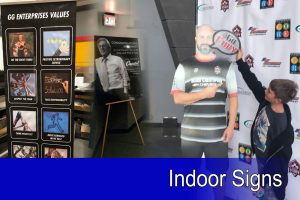 Wall displays? Trade show displays? Banners and full exhibits? Stand alone easels? Canvas prints? Ad America will print on any surface with quality materials and offer many mounting options.