Wrap It Up!
Vinyl wraps (also known as vehicle wraps, auto wraps, wall wraps, window wraps, etc.) are an exciting new indoor/outdoor advertising and personalization medium. A vinyl wrap is like a big sticker. They are created by applying large, thin sheets of high-grade digitally printable vinyl with pressure-sensitive adhesive backing to nearly any vehicle, piece of furniture, object, interior surface, or building exterior. For more durable long-term wrap applications and to protect the printed surface, a thin crystal-clear vinyl over-laminate is often laid over the wrap as well.
Vinyl wraps are non-permanent and can be removed or changed out quickly. Depending on the original application, if treated well, a single vinyl wrap application can last for years.
Concession Stand Graphics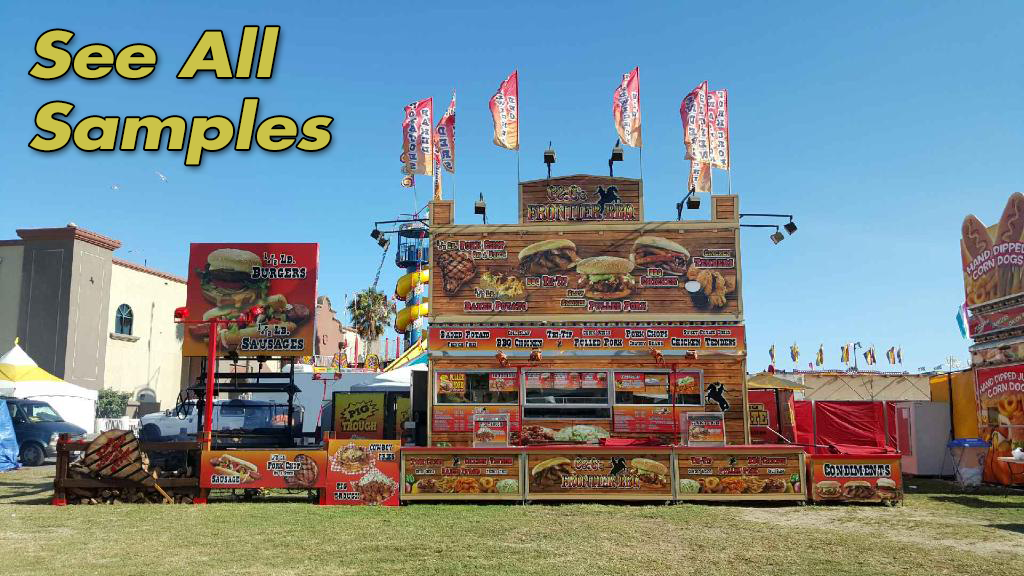 Our design team can create graphics for your mobile food unit either from provided artwork, or create custom artwork to make your company stand out. We have several professional designers in-house that can take you through the entire process and have your graphics installed before pickup or delivery. We are your full service outlet!  First, we get appropriate measurements and develop a design per your specifications. Second, the graphics will be printed and laminated to protect from abrasion and UV rays. Third, the wrap will be installed on your trailer, vehicle, booth, or cart.
Vehicle Wrapping & Trailer Wraps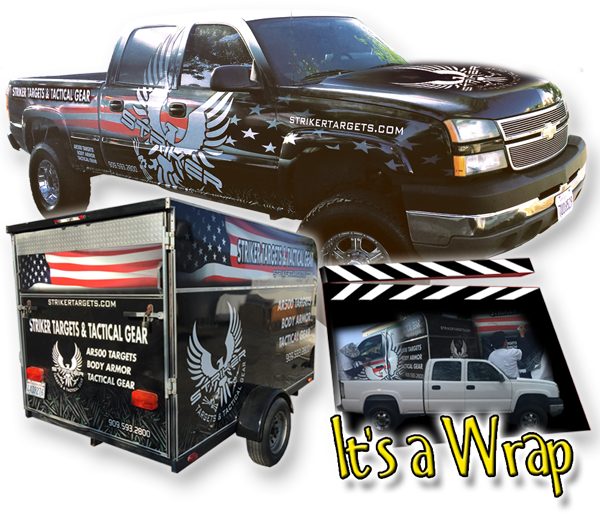 Vehicle/Trailer wrapping at Ad America is a great way to get marketing messages and business advertisements to a potentially massive audience, and this potential reach, coupled with the cost effectiveness of this approach, continues to make it an extremely popular choice. Here at Ad America, we offer a number of high-quality and affordable wrap solutions for all possibilities. From standard business names and mobile marketing to designing that show-stopping vehicle display for an all important trade show or exhibition, we cater to any kind of vehicle from motorbikes, vans, and cars, to larger trucks and buses. Ad America prints our vehicle graphics on premium vehicle vinyl and premium protective laminate. Using premium materials helps our expert vehicle graphic installers insure a perfect vehicle wrap installation every time. Whether it is a full vehicle wrap or a partial wrap, there are no better vehicle graphic installers than Ad America.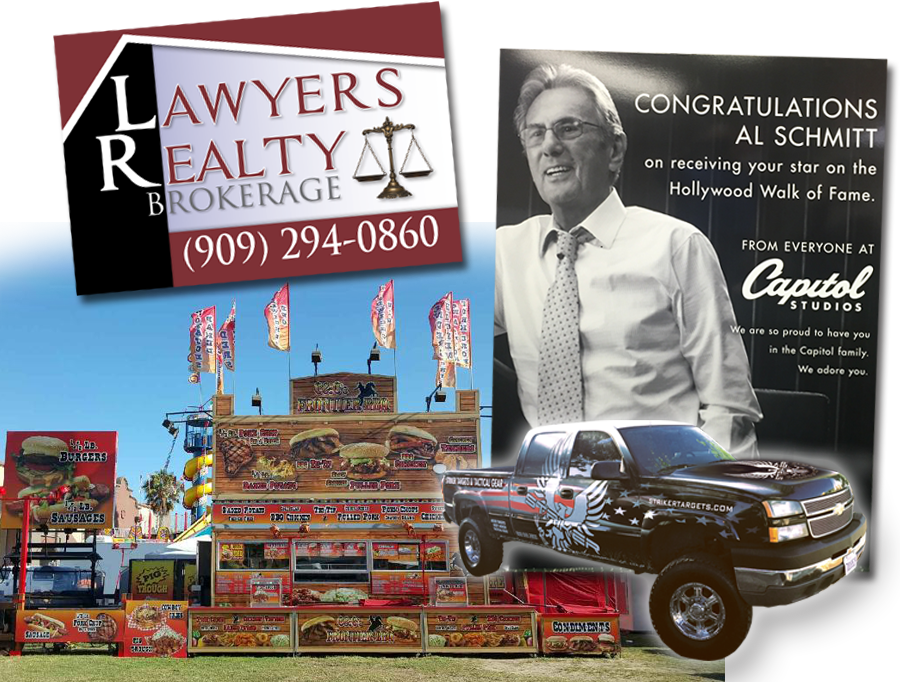 We at Ad America create top of the line large format printing that exceed client expectations and imbibed with creativity and innovation. We offer a comprehensive range of format printing services across a multitude of clients in our industry. Our Printing services provide a clear message to your targeted audience, We that expectation with production speeds ideal for handling urgent jobs. Our Printers produces indoor and outdoor prints on a variety of traditional and unique signage substrates – even textiles. Quality printing material such as we make sure that all our inks are non- toxic and Eco friendly. We provide large format printing that is durable, attractive and reasonable. Along with printing services, we also offer installation of products at the client's site. We offer digital format printing of any size and color with the promised time. Some of the products of large format printing with us include self adhesive film, vinyl, photo papers, canvas, banner, textiles and many more.
Our clientele list includes all sizes and types of businesses including retail groups, food concessionaire, trade shows exhibitors, marketing and advertising agencies, art galleries, charities, construction firms, local authorities and many more. We work in close association with the clients so that the client's expectations are not only fulfilled, but it outperforms their expectations.